Joy, charisma & musicality
Joy, charisma & musicality – three words that characterize these singing, swinging, showing and dancing sisters. With contagious energy and verve they perform music in their own innovative arrangements. Once The Hebbe Sisters enter the stage they will move and inspire their audience, whether it's in a concert hall, a small cosy venue or at a corporate event.
The three Hebbe sisters Emelie, Josefine and Maria tour regularly, both in Sweden and abroad, and have performed on stage together since early childhood. 2020 saw the release of their third album and biggest venture so far, Jazz It up and Move, in collaboration with members of Sweden's current jazz elite.
MUSIC VIDEO THAT UNITES THE WORLD
25 dancers – 11 countries – 3 continents
See how the world unites in The Hebbe Sisters video production I've Got To Be A Rug Cutter.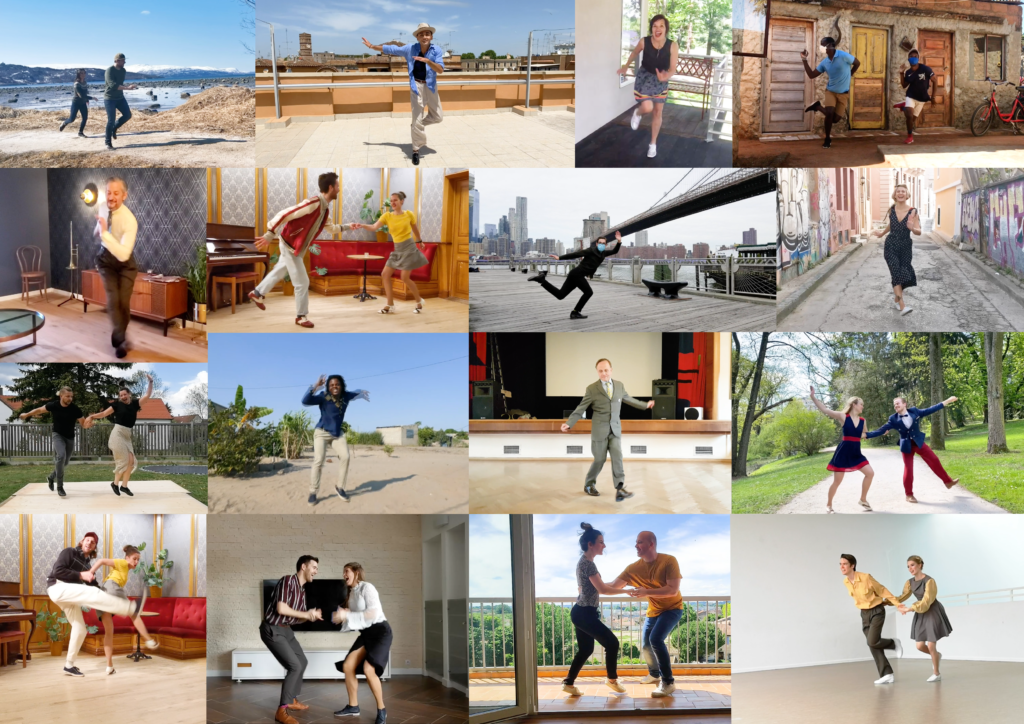 "The Hebbe Sisters are Sweden's swingiest singers!"
/Gunhild Carling, jazz musician & multi-instrumentalist
"You girls sing clear like white, crystal snow.
You are real artists."
/Nate Watts, Stevie Wonder's musical director
"The Hebbe Sisters cherish and pass on the classic tradition of the singing jazz trio with relaxed stage entertainment, timing and precise harmonies."
/Robert Wells, pianist & composer
"I have watched all three Hebbe Sisters grow from sweet babies to wonderful children and blossom into brilliant, talented and hugely successful young women. I am so proud of each and every one of them, and as a trio they are unstoppable!"
/Barbara Bonney, world-famous opera singer